Researchers from Loughborough University, Gaiker, ENVA y British Gypsum – ICEBERG partners – gave a conference paper at the Sixth Symposium on Circular Economy and Urban Mining (SUM2022) that took place last 18 and 20 May in Capri (Italy). The study is entitled "Laboratory scale evaluation of hyperspectral imaging sorting of refurbishment plasterboard waste".
High purity recycled gypsum can be obtained from refurbishment plasterboard waste with the combined used of highly effective physical and chemical purification processes. Physical purification processes include manual segregation, crushing, sieving and magnetic separation stages. However, manual segregation is a time-consuming process and can incur high labour costs.
A laboratory-scale automatic sorting system based on hyperspectral imaging (HSI) developed by GAIKER was evaluated with refurbishment plasterboard waste provided by ENVA to determine whether the chemical purity of the gypsum obtained with automatic segregation is comparable to the chemical purity of gypsum obtained with manual segregation in order to reduce process costs and increase process capacity.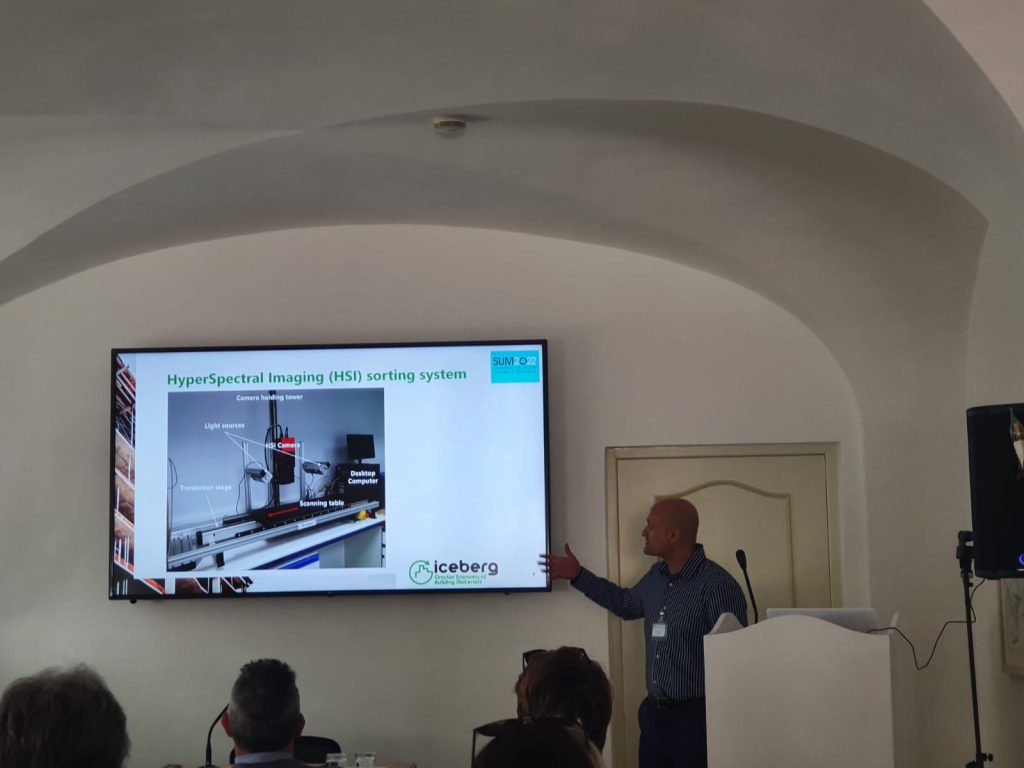 The results demonstrated that the HSI-based sorting system is able to achieve plasterboard recovery efficiencies above 98 % as long as the plasterboard fragments are more than 10 millimetres in size. One limitation of the HSI-based sorting system is that plasterboard fragments that are less than 10 millimetres in size cannot be classified. However, Loughborough University found that the gypsum in these small fragments had chemical purity values above 95 % on a weight basis, which is the minimum chemical purity level required in the feedstock for the chemical purification process. Therefore, plasterboard fragments less than 10 millimetres in size can be included with the automatically sorted plasterboard product for further processing without impacting gypsum quality.
Overall, the results demonstrated that the laboratory-scale HSI-based sorting system is as effective as manual segregation with the advantages of lower labour costs, higher throughput, and more consistent chemical purity values in the sorted material. These findings will be validated with a semi-industrial scale HSI-based sorting system at LENZ.
The objective of the ICEBERG project is to design, develop and validate innovative recycling systems and technologies to make it possible to produce high-value recovered materials with a low level of impurities (less than 8%) and are safe. Validation will be carried out on an industrial scale by means of six case studies in different locations in Europe, covering the circularity of concrete, ceramics, wood, plaster, insulating foams and super-insulating materials. It also seeks to improve the reliability and acceptability of recycled materials from construction waste.